Ever wonder how often you should clean your
curtains
, if at all?!
Curtains completes the look of your beautiful home. It also acts like a filter that absorbs dust, moisture, traps insects and a convenient wiping cloth from food stains – kids!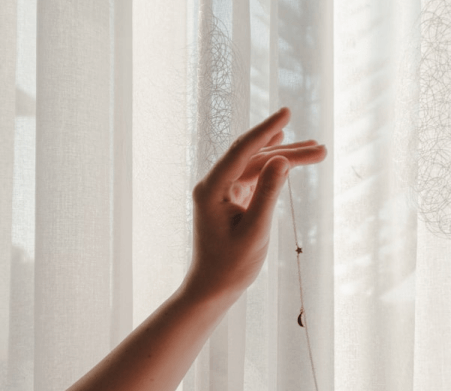 Here's our suggestion for you:
Staff will assess the curtain condition and cleaning suitability.
We will explain to you the process of cleaning.
Photo take the curtain before cleaning commences.
Spot cleaning to remove or lighten aged stains.
Light misting to disinfect the sheers and blackouts.
Apply human and pet friendly spray to remove odor.
Acknowledgement of service performed and sign off with customer.


Cleans off dust instantly


Prolongs your curtain life span
Type
One-time
Yearly Subscription

Per Sheer
(250cm x 150cm)

Per Blackout
(250cm x 150cm)
Let's Make An Appointment
Schedule an appointment with us. An SMS and email will be sent to you as confirmation.