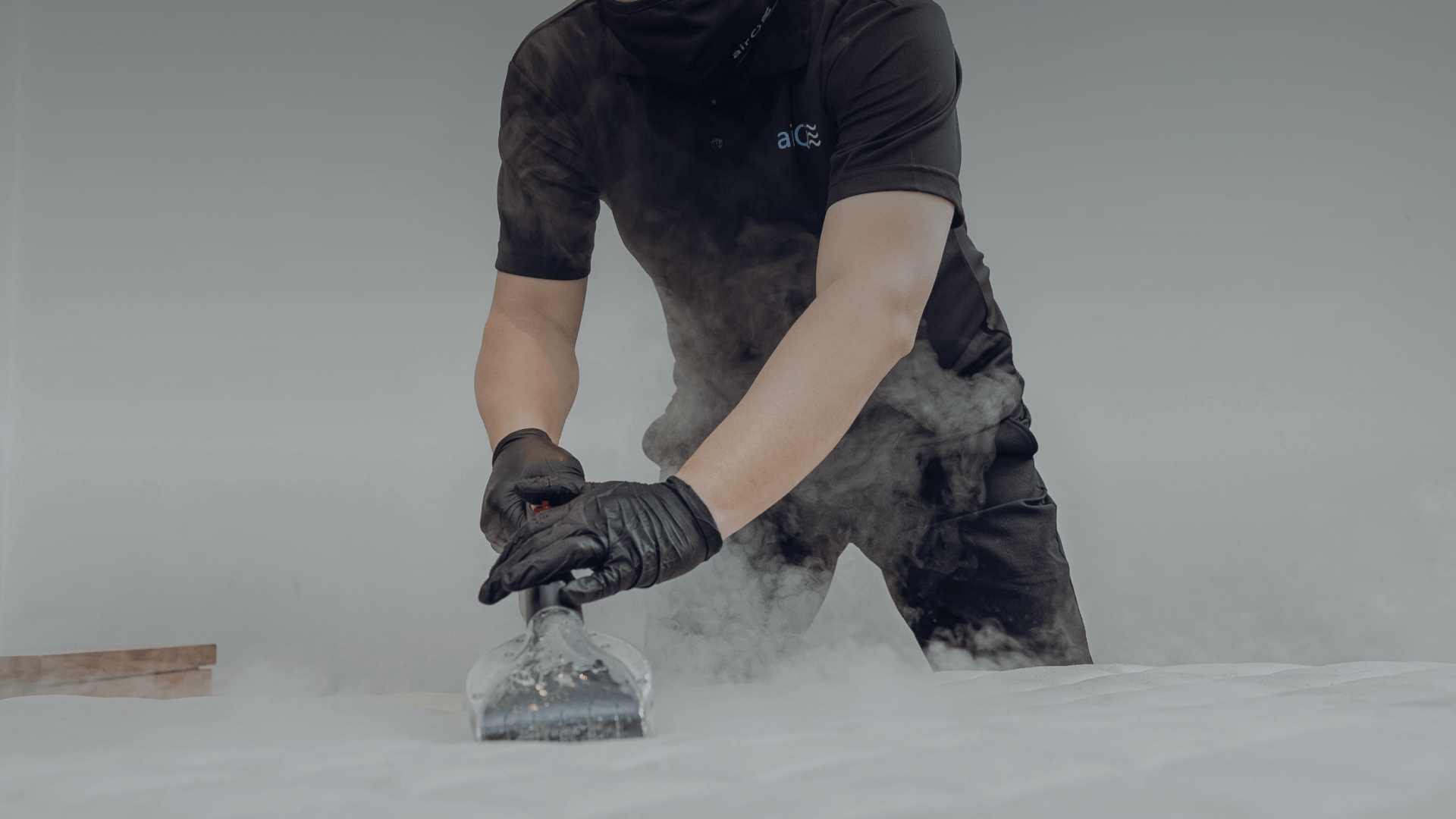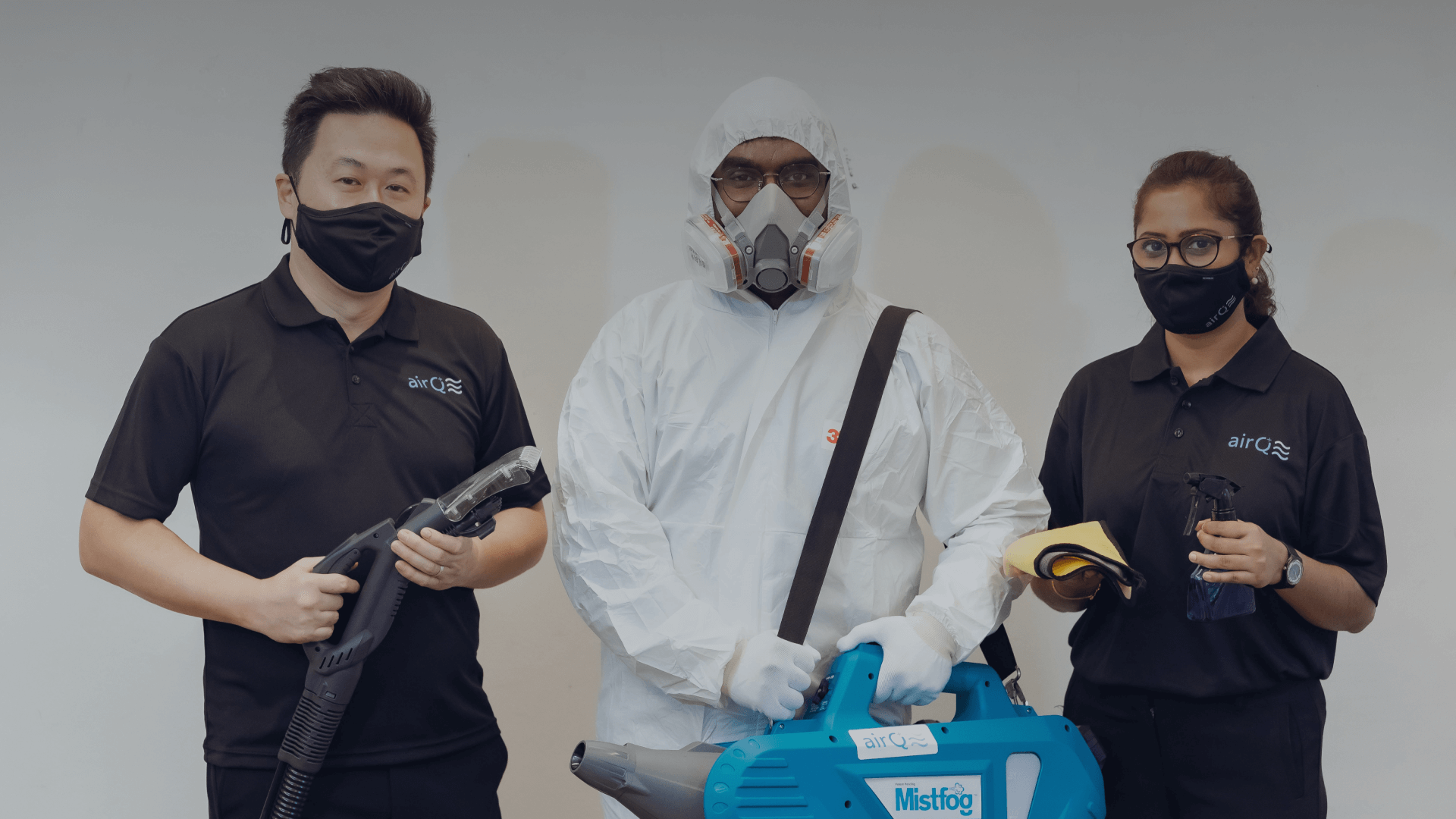 Slide 1
Choose the Specialist,
not the trend riders
You can count on us in delivering the best value cleaning service in the market. No gimmicks and compromise when it comes to cleaning. We are the best in what we do and guarantee our workmanship.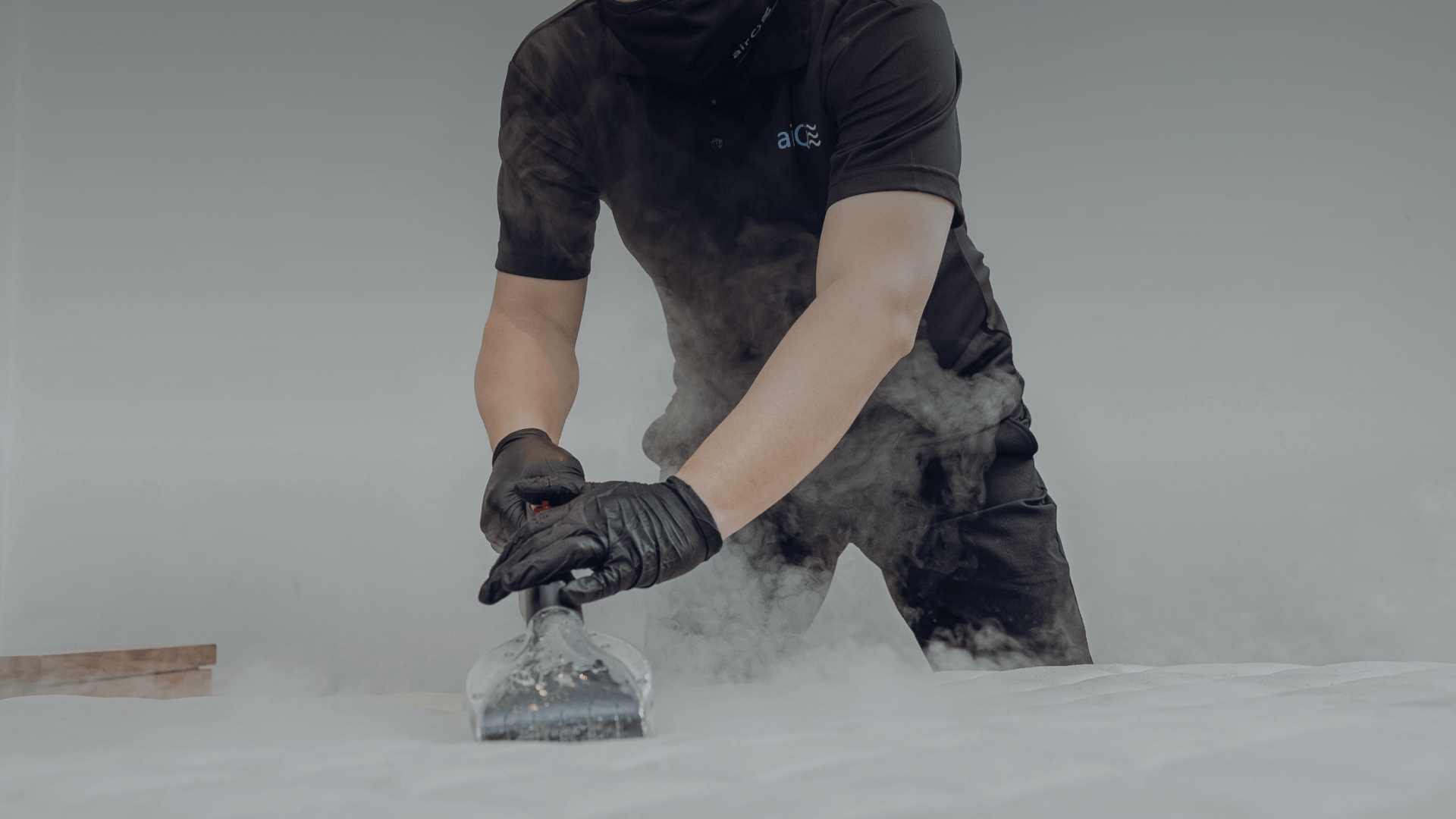 Slide 2
Your well-being is our priority, and we believe that everyone deserves it.
At airQ+, we make it happen for all by providing affordable service without compromising quality.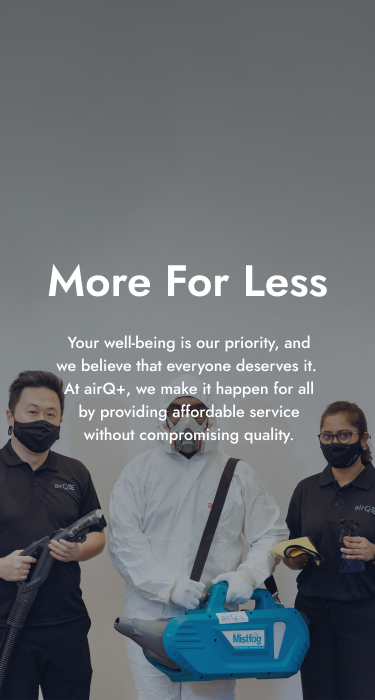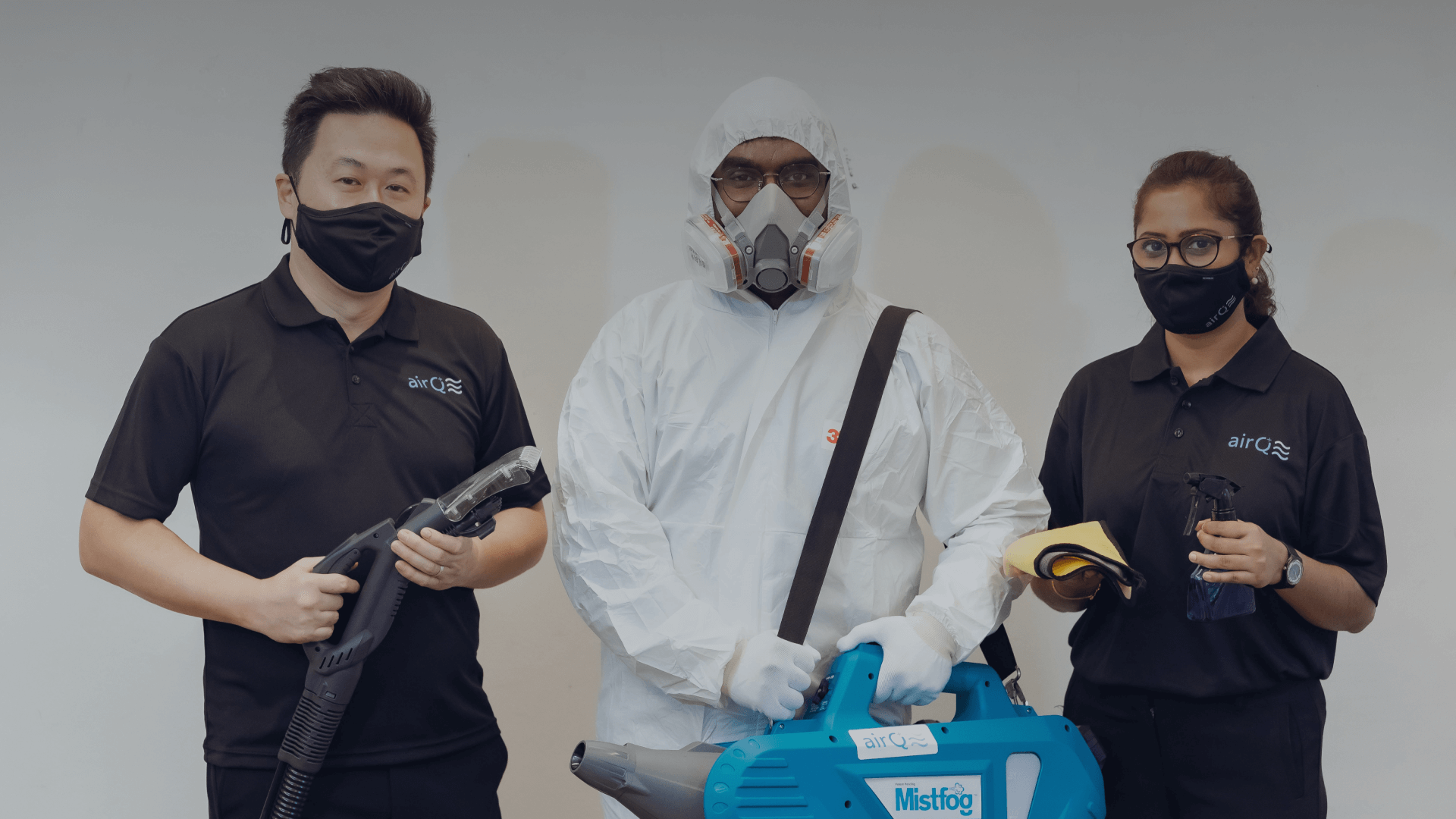 Safe, fast, effective
yet affordable with
total transparency
airQ+ believes that constant relevance to innovation and testing to yield the best results are the only ways we provide solutions to our customers.

Affordable transparent pricing



Mattress / Pillow
Cleaning
Sanitization and Disinfection
Sofa / Swivel Chair
Cleaning
Move In / Handover
Cleaning
Excellent service! Especially houses with furry kids, it is a must to clean thoroughly your sofa and your car at least 6 months once. The amount of dirt came out from my car seats and my living hall sofas!! They had to do twice which took up so much time and the results were amazing! Would definitely come back.
Dalini
Kota Kemuning, Shah Alam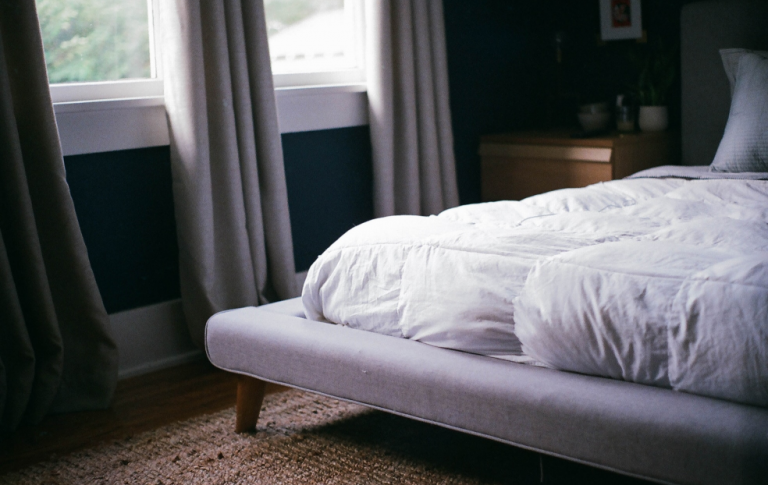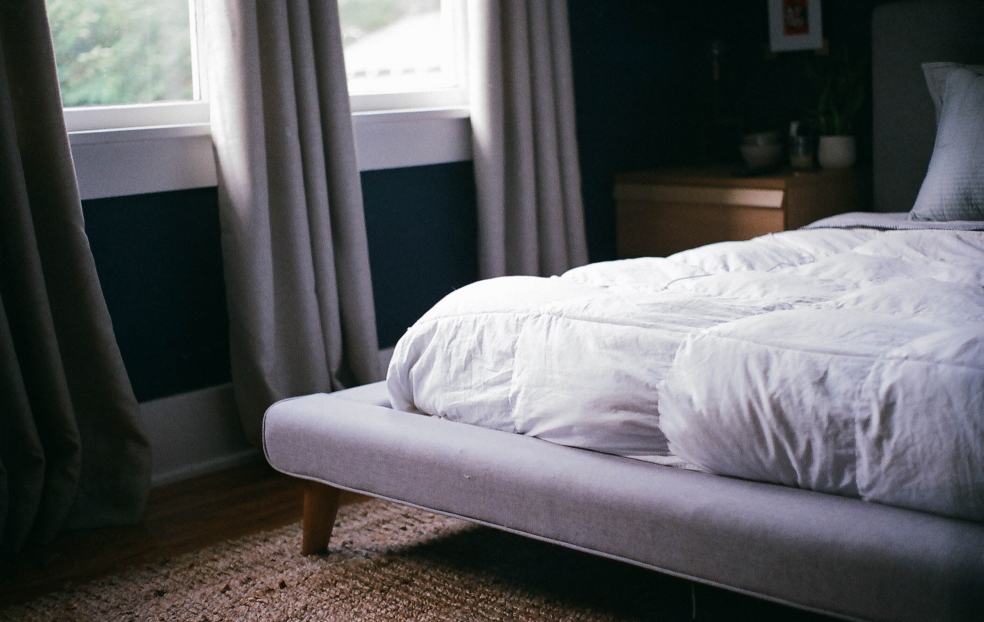 Let's be honest – when it comes to our daily cleaning routine, many of us wouldn't even think of cleaning our sofas and mattresses. And...